Princess-Cut CVD Diamond Ring
It has a higher refractive index and gloss than diamond.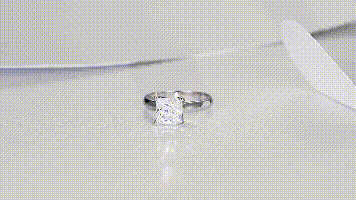 The material used is a stone developed in our company's laboratory, and we call it a princess gem. It is as shiny as a diamond and will not fade, but the price is less than 5% of a natural diamond!
You can easily own it!

Cut Grades : Ideal cut
Expressed simplicity and elegance.